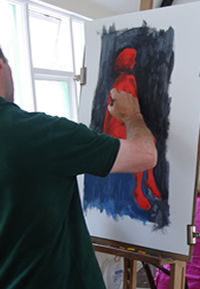 Need to find accommodation in Llandudno? Check out Visit Llandudno!
James Street Studio
James Street Studio is based in the Victorian town of Llandudno, and offers a unique art experience in a warm, relaxed and comfortable atmosphere.
The upstairs space is used for artist's workshops and life classes.
The downstairs has been made into an art gallery and is used as a teaching room for various workshops including printmaking, bookmaking, children's art activities and dance classes.
James Street Studio has become a thriving centre for arts activities.
Check our courses out on the News and Events page.
View:
Current Charges on the Terms and Conditions page